What comes to your mind when you hear the words distracted driving?
Is it just being on the phone, calling or texting?
In fact, it is much, much more.  The problem is that we believe we can multitask.
What Does Distracted Driving Look Like?
Here is a short list of distracted driving traits, if you feel you see yourself of having done these, you are a distracted driver.
You keep your phone on the passenger's seat while you drive, you're thinking of it, you keep tapping it to see if you have a notification.
You often eat while driving, even a chocolate bar or apple, some people drive with a plate full of food, or a bowl of cereal in the morning.
You talk on your phone while you drive hand held.
You use a hands-free in-dash system.
You adjust your satnav system during your drive.
You find yourself going over the events of your day on your drive home from work, or even what you have to do when you get home, or what you need to pick up from the shop on the way.
You are quick to attend your child in the backseat while you drive, or have fitted an addition mirror to see the children in the back.
You've been known to do a quick makeup or hair touch-up when you are in slow moving traffic.
You like to have a lot of other people in the car because it keeps you from being distracted by your phone.
Aim to avoid these, instead do your best to adhere to a safe driving policy.
Three Varieties of Distracted Driving: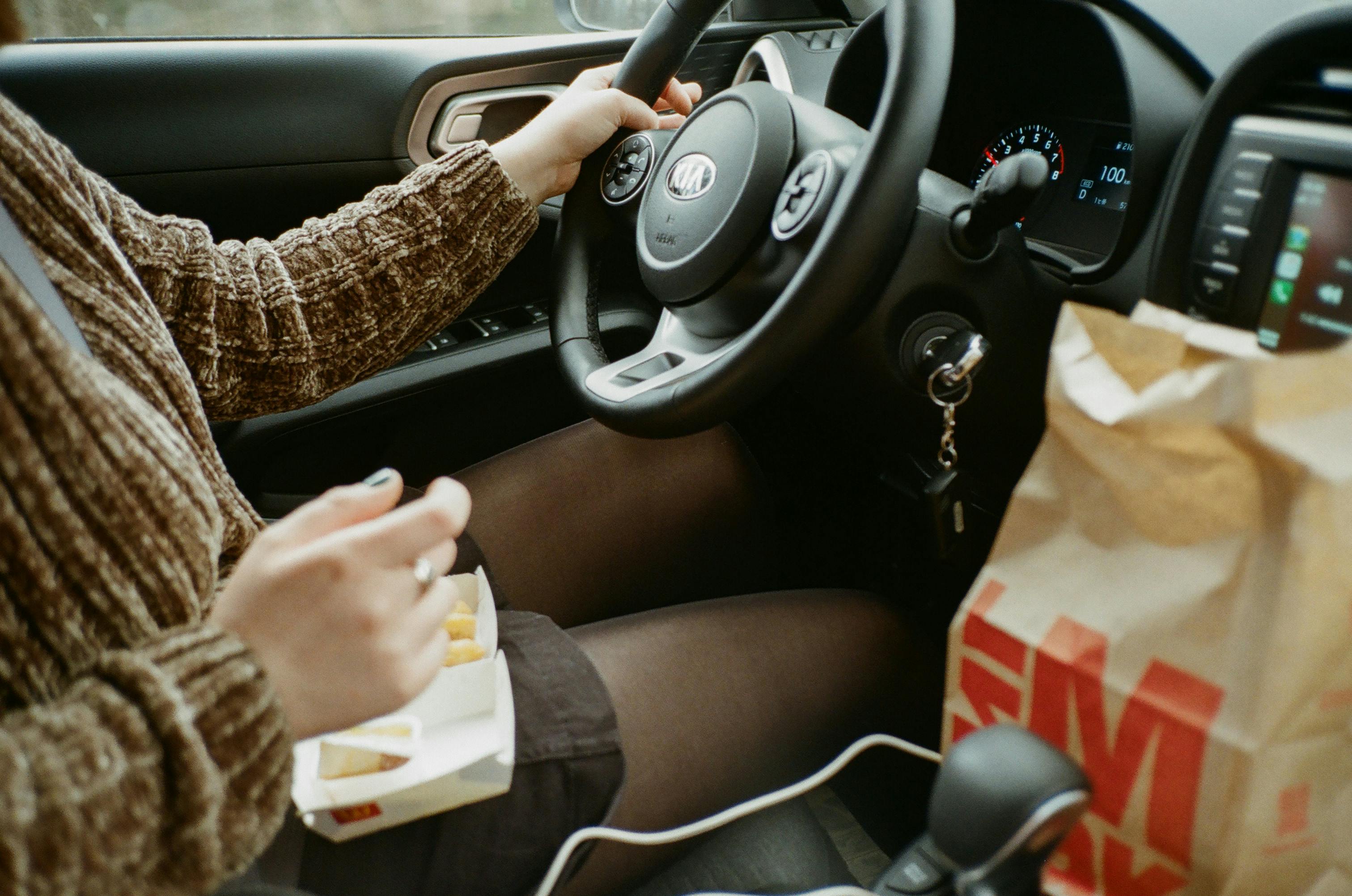 All the above involve at least 1 type of distraction. There are three types of distraction. Visual, Manual and Cognitive. All three of which should be avoided in favour of a safe driving policy.
1:Visual -is where you take your eyes off the road to do something such as glance as the phone, looking into the back of the car to check on the children.
2:Manual- is where you take your hands off the wheel do something other than change gear or apply the parking brake. Such as vaping, smoking, eating, changing the CD or radio.
3: Cognitive- is where your mind is not on the drive you are doing. Perhaps you are playing back events of the day, maybe you had just had to let a staff member go and now you're playing back how bad you feel about it. Daydreaming, or in a conversation on handsfree then you should be concentration on the journey.
Many think we can do two things at once, but it takes 100% of your brain to focus on one job, 50% on each when doing two. So, your mind switches from one task to the other and this is when mistakes happen.
So, what are we asking of you? When you drive, focus on the drive, do not let the last thing someone hears from you be a text, or let your loved ones at home hear you are not coming home because you were eating a apple. Be smart, choose the smart option and follow a safe driving policy.
When driving drive, stop and find a place to eat. The phone or a text can wait till you park up. Use 'do not disturb' function on phones or switch them to silent and put them away out of sight and reach.
Message me at  john@parrysfleetservices.co.uk to book your free consultation.